Facilities & Services
About Facilities and Services
Reservation
Flights + StayBooking
Restaurant Reservations
INTERNET USAGE GUIDE
Internet Guide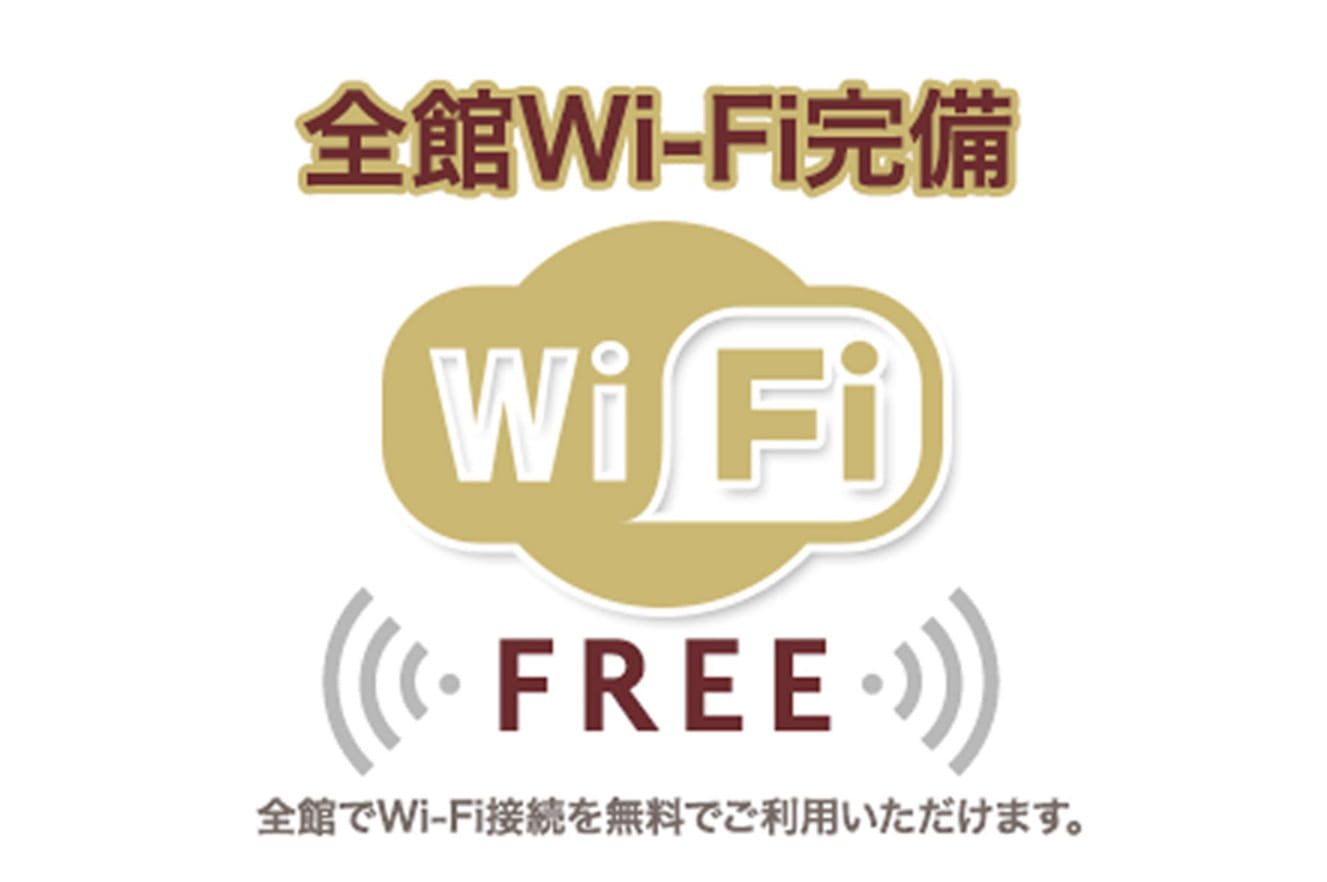 About Public Wireless LAN (Wi-Fi) Connection Service
For the comfort and convenience of our guests, we offer free Wi-Fi Internet access throughout the hotel. You can easily connect to the Internet using your "PC, smartphone, or tablet device with built-in wireless LAN," making it useful for a variety of situations, including business and sightseeing.
Available Locations
All guest rooms / Restaurants / Lounge / Lobby / Banquet halls, etc.
The hotel can be used in various places in the hotel.
How to use
1. Enable Wi-Fi settings on your wireless LAN-enabled device (laptop, smartphone, tablet, etc.).
2. Search for "Harborview Hotel" in the wireless LAN (Wi-Fi) access point search.
3. Connect to the access point and launch your browser (Internet Explorer, Safari, etc.).
4. Select Access Code, enter the Access Code, and click "Connect Me" on the connection screen to connect.


Please contact our staff for the Access Code

.
5. After the connection is completed, you will be redirected to the hotel's homepage.
6. You can then use the Internet at your leisure.
You

can use the Internet 24 hours a day with a single login

.
Internet access in guest rooms
In addition to public wireless LAN (Wi-Fi), guests can use free wired LAN Internet access in their rooms (LAN cables are provided in the room). (LAN cables are available in the guestrooms.)
High-speed Internet service with a maximum transmission speed of 100 Mbps! High-speed Internet access is available on your PC.
You can use it as much as you want for as long as you want! Internet access is always available and free of charge. You can use it for as many hours as you like.
SIMPLY PLUG IT INTO THE LAN PORT FOR EASY CONNECTION.
Notes on Internet Connection Service
WIRELESS LAN COMPATIBLE TERMINAL DEVICES (LAPTOPS, SMARTPHONES, TABLETS, ETC.) ARE NOT AVAILABLE FOR LOAN.
Please note that although we provide a constant connection environment, there may be cases of slowdown or no connection due to the customer's environment or congestion on the line.
The hotel is not able to provide any support regarding the customer's personal computer, telecommunication terminal environment, or various settings.
Please be aware that you are responsible for the security of the terminal you are connecting to and for protecting and managing the security of your terminal.
We are not responsible for any loss of information or other damages.
FOR SECURITY REASONS, WE ARE UNABLE TO RESPOND TO INQUIRIES REGARDING SYSTEM AND OTHER INFORMATION (INCLUDING IP ADDRESSES).
ALTHOUGH WE SUPPORT STANDARD VPN CONNECTION SPECIFICATIONS, WE DO NOT GUARANTEE ALL VPN CONNECTIONS.
PLEASE NOTE THAT SENDING AND RECEIVING E-MAIL MAY BE RESTRICTED BY YOUR PROVIDER. IN SUCH CASES, PLEASE USE AN EXTERNAL SERVICE SUCH AS WEBMAIL.
Please note that we may suspend the service without prior notice when our network lines are overloaded by sending/receiving large amounts of data or by long data transfers.
You can log in once for 24 hours. After that, login is required every 24 hours.