Facilities & Services
About Facilities and Services
Reservation
Flights + StayBooking
Restaurant Reservations
Facilities
About the Museum Facilities
Exercise & Relaxation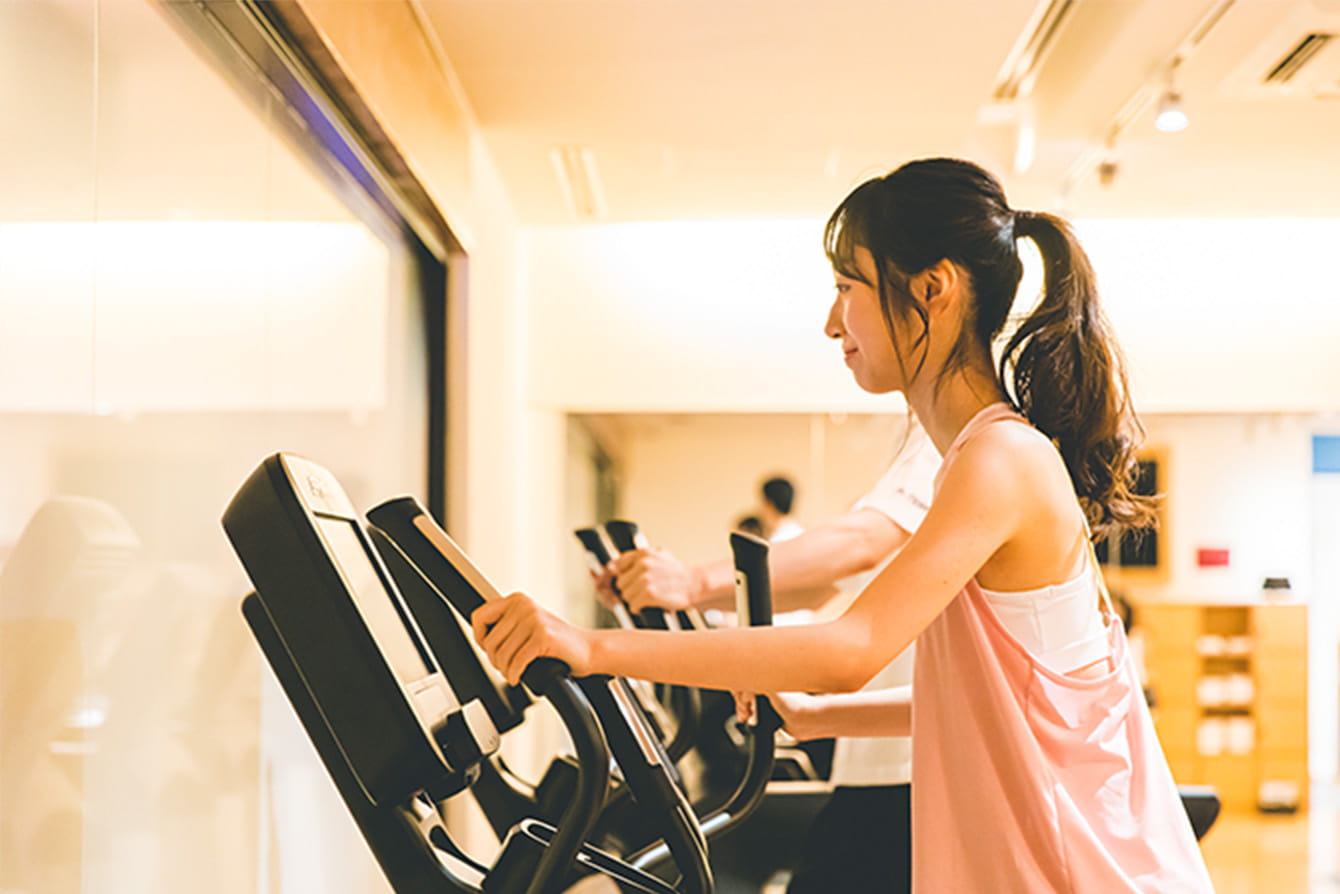 fitness gym
Fitness room for the exclusive use of Stayguests. Enjoy your daily exercise while traveling or on business.
The latest training equipment such as treadmills and a variety of weights of dumbbells are available to help you maintain and improve your health and condition your body according to your training objectives and fitness level while traveling or on business.
Exercise Equipment
3 treadmills / 2 cross-trainers / 1 recumbent bike / 2 multi-adjustable benches / dumbbell sets (2-20 kg)
Fitness Equipment
Balance ball / Yoga strap block / Yoga mat / BOSU ball / Exercise band set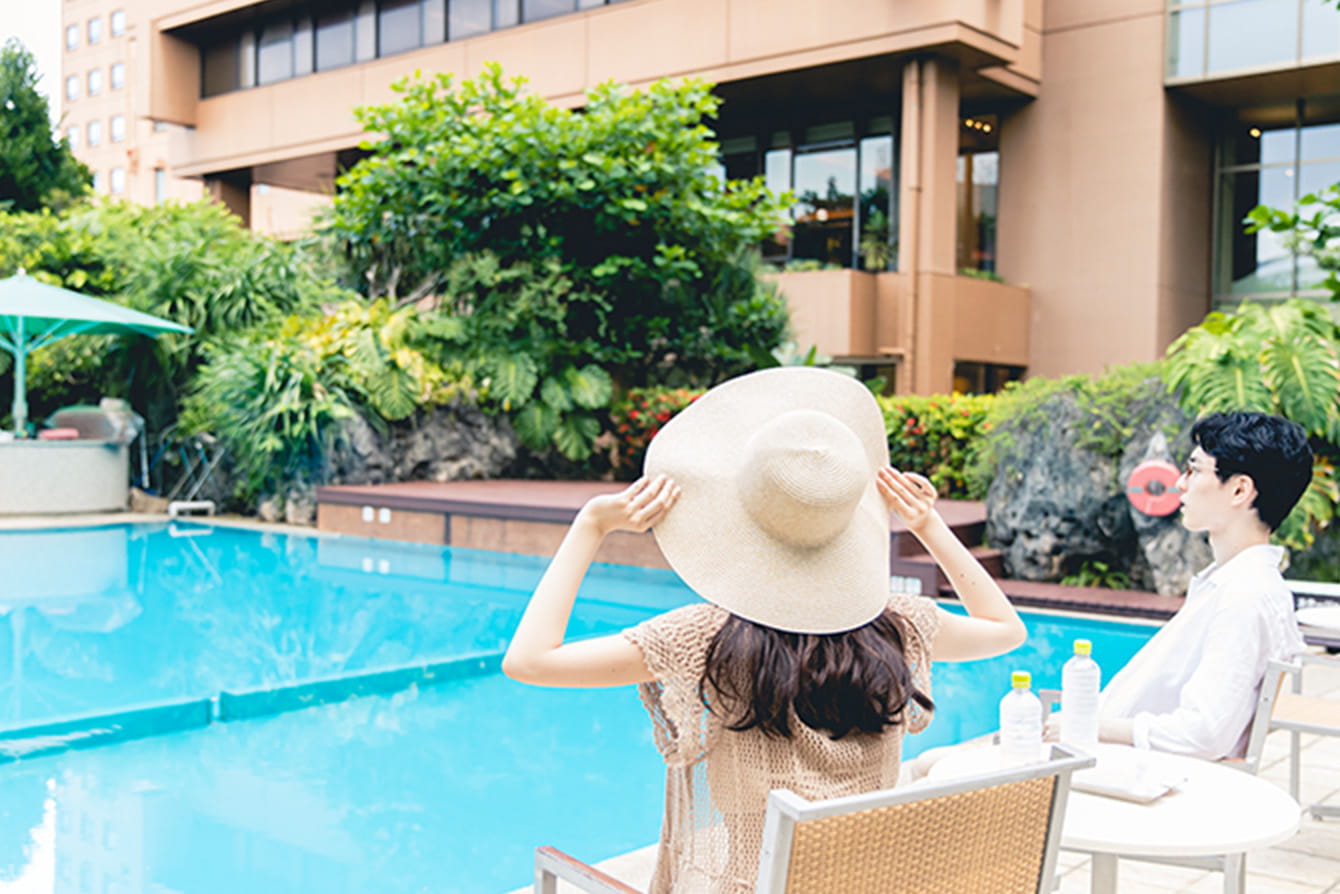 garden pool
The hotel has an open-air swimming pool. You can enjoy the lush green nature of Naha while staying in the city. Enjoy relaxation to your heart's content. (Summer only)
Adult pool: 9.70m (length) x 10.50m (width) x 1.00m (depth)
Children's pool: 9.70m (length) x 3.00m (width) x 0.50m (depth)
■Showers and lockers available
*Business hours on Thursday, August 24, 9:00 - 16:00 (closing at 17:00)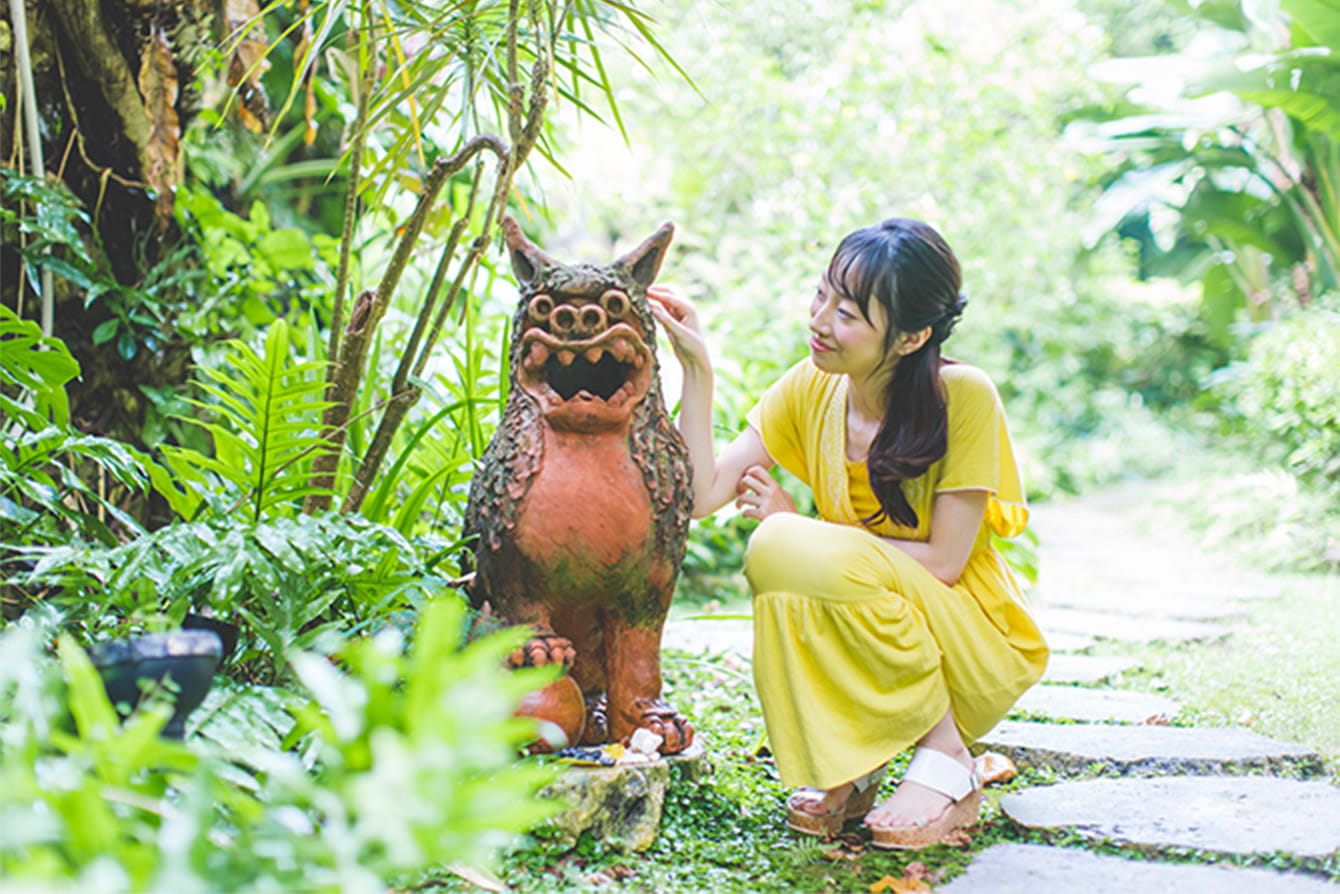 garden terrace
The hotel has a terrace leading to a garden pool, which makes you feel like you are at a resort even though you are in Naha City. Enjoy the lush nature in the warm sunlight. You can feel the comfortable air on your skin. Relax to your heart's content in a relaxing resort-like atmosphere.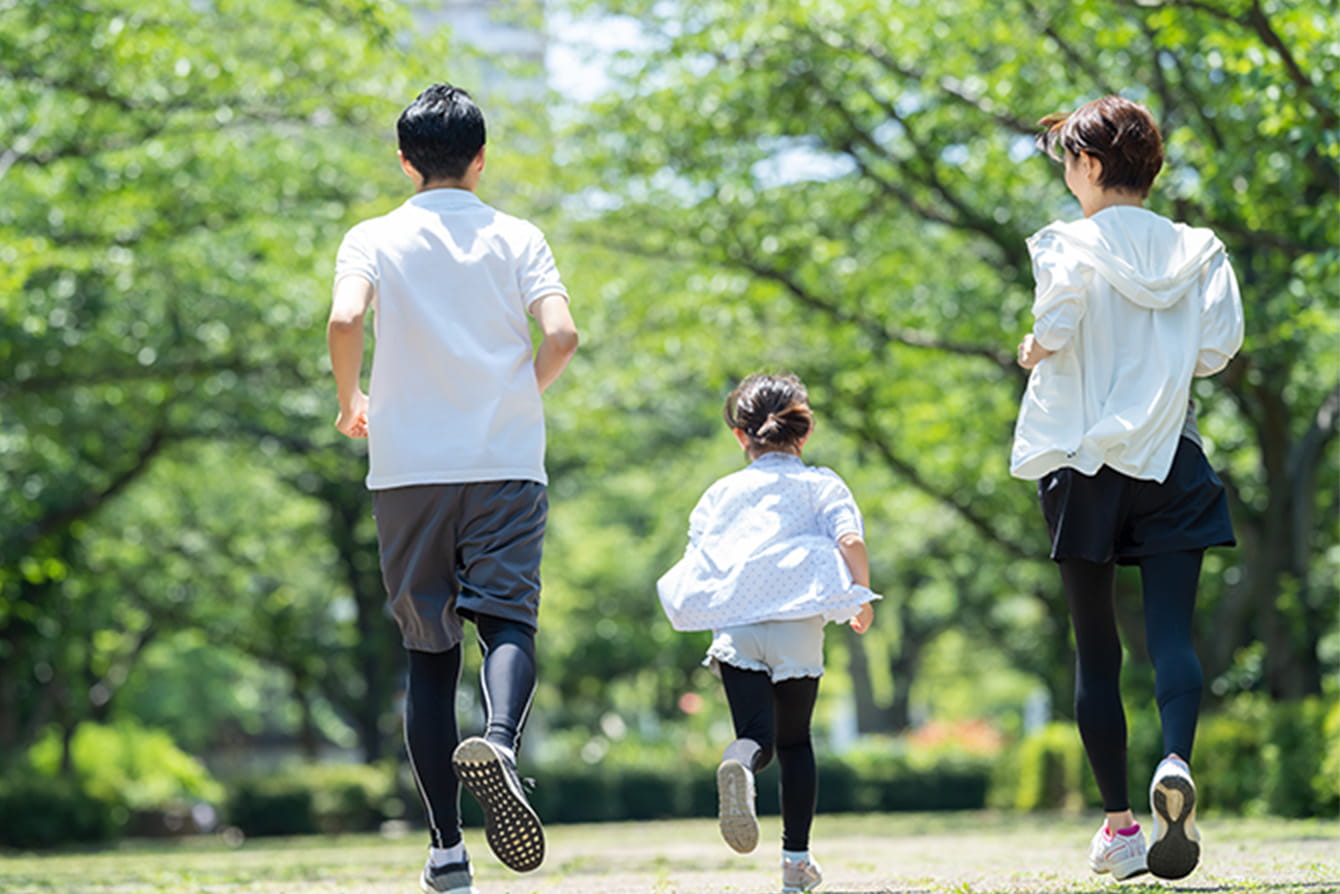 Jogging & Walking Course
A jogging and walking course close to the hotel in a well-maintained environment. This is a popular point among locals and a safe place to train. The area is also dotted with many historic spots, and the extraordinary scenery is ideal for refreshing the body and mind.
store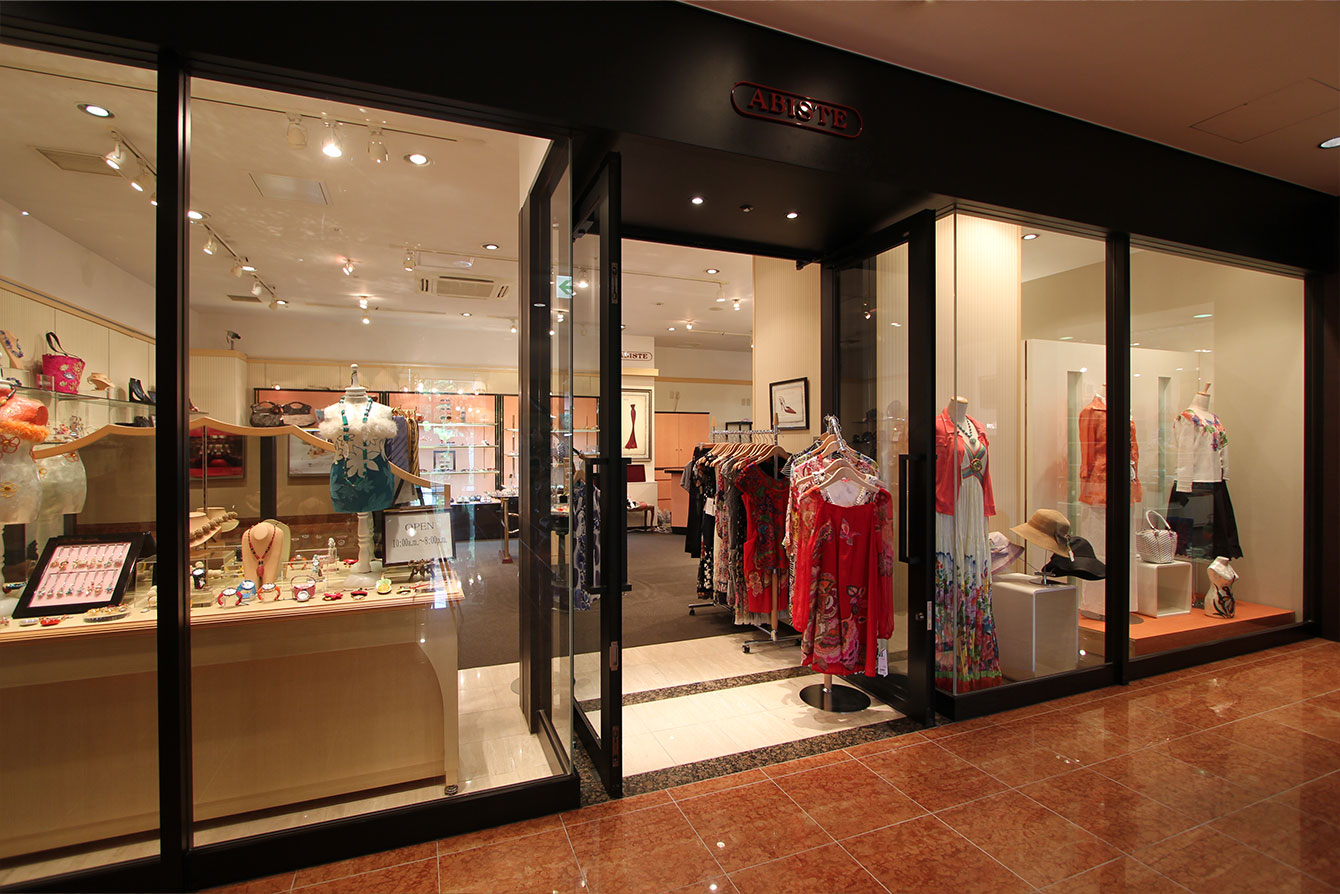 Aviste Boutique
With a focus on costume jewelry that "tickles the playful spirit of adults," we offer a wide range of accessories, watches, bags, sunglasses, and small items from hundreds of brands in more than 15 countries around the world, including Europe and the United States, at reasonable prices and in high-grade lines. We offer a wide range of accessories, watches, bags, sunglasses, and small items from reasonably priced to high-grade lines.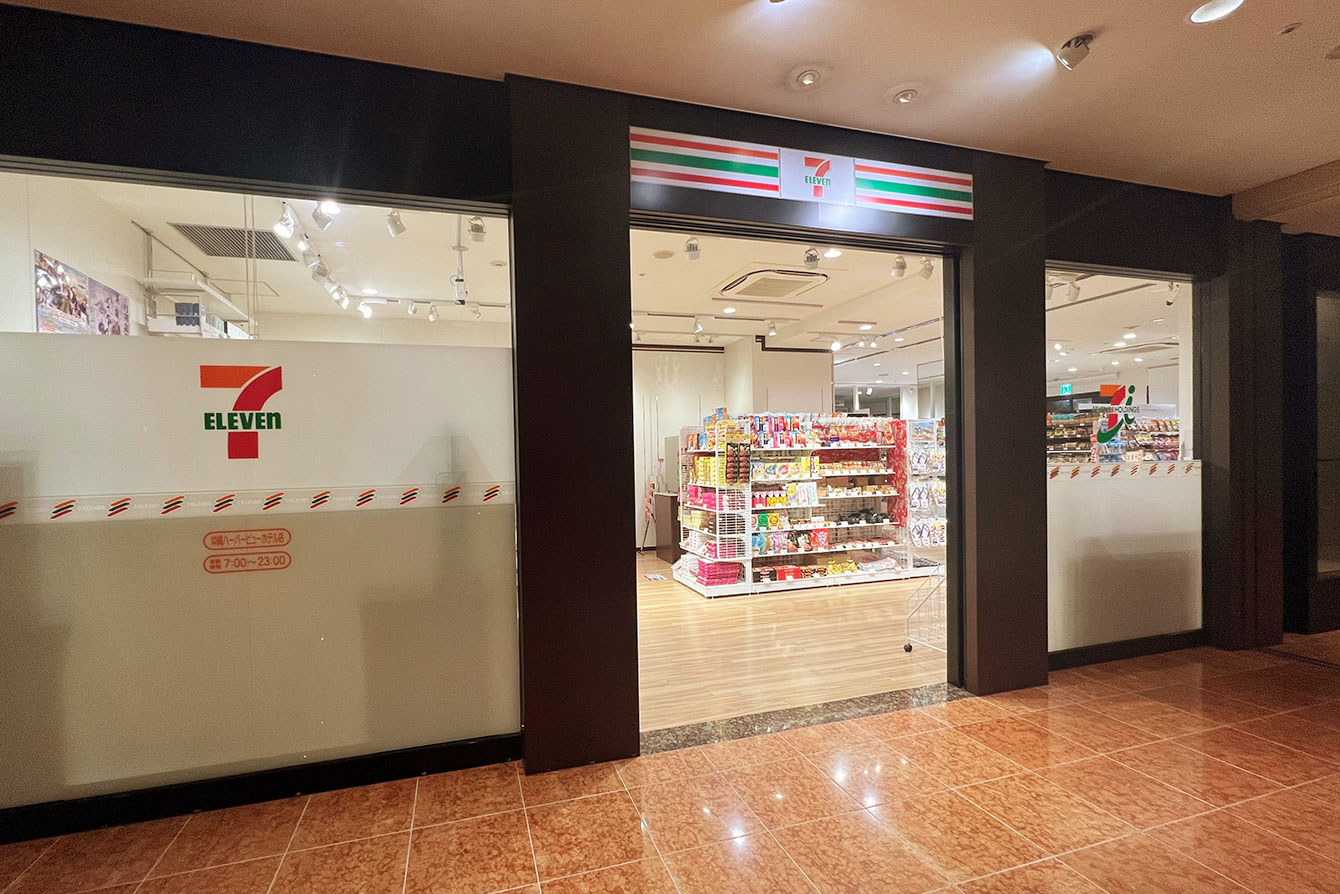 Seven-Eleven Okinawa Harbor View Hotel Store
IN ADDITION TO THE ITEMS DISPLAYED IN A BASIC CONVENIENCE STORE, THE STORE ALSO SELLS SOUVENIRS AND DAILY NECESSITIES. BUSINESS TRAVELERS WILL ALSO FIND SEVEN BANK ATMS, MULTI-COPY MACHINES, AND OTHER SERVICES VERY CONVENIENT FOR TRAVELERS AND RESIDENTS IN THE AREA.
Other facilities
Wedding Salon
At the Wedding Salon, we will propose a wedding style that suits you and your guests.
Services
In-house Services
In-house Services
Free Wi-Fi access service

Free Wi-Fi Internet access is available throughout the entire hotel. You can easily connect to the Internet with your "PC, smartphone, or tablet terminal with built-in wireless LAN," making it useful for business, sightseeing, and a variety of other situations.

Amenities


We are happy to loan out equipment to guests of Stay. Please feel free to ask at the front desk. (Some items are available for a fee.)

Parking lot (1,800 yen per night)

There is a parking lot that can accommodate 190 cars.
Parking is ¥1,800 per night and free of charge after the 11th night.
Please note that there are one-way streets around the hotel.

Coin-operated laundry (fee required)

Washing machines and dryers are located in the changing rooms by the hotel pool (B1 floor). There are also several coin-operated laundries within walking distance (3-4 minutes) of the hotel. Please feel free to ask at the hotel front desk for information.