Reservation
Stayreservation
Flights + StayBooking
Restaurant Reservations
MAIN BLDG. 10F
BOARDROOM「クイーンズルーム」
small banquet hall
BOARDROOM "QUEEN'S ROOM".
small banquet hall
The Queen's Room offers a wide variety of dishes made with carefully selected ingredients, garnished with seasonal colors, and served with attentive service, allowing you to enjoy your meal in a relaxed atmosphere.
Guests can choose from Western, Japanese, or authentic Chinese courses for formal banquets or buffets, depending on the style of the banquet and their preferences.
Banquet Information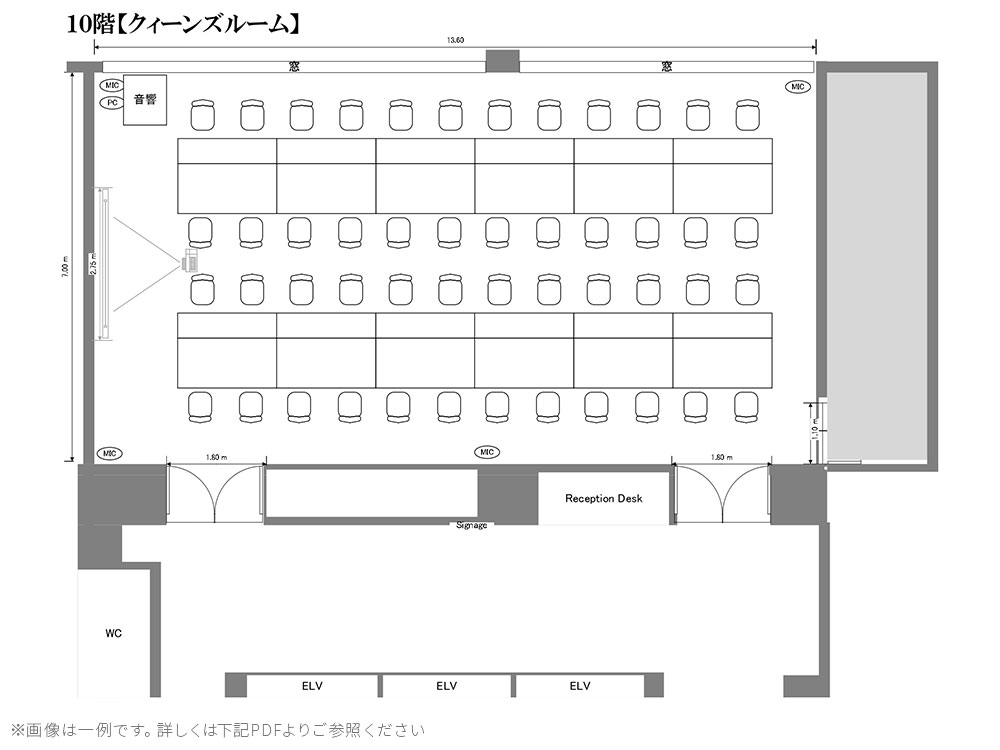 BOARDROOM "QUEEN'S ROOM" BANQUET ROOM RATES
( Unit: m2/yen )
Area (m2)
meeting
exhibition
2 hours
1 hour extension
all days
all days
every room
95
186,340
93,170
670,824
670,824
remarksp>
The above table is the banquet room charge for [room charge only]. Please note that food, staging, equipment, etc. will be charged separately. For details, please refer to the PDF file.

For banquets and meetings
 (1) The basic banquet room charge is 2 hours, and additional charges will be added on an hourly basis.
 (2) The fee for the day before a conference is 9 hours from 9:00 to 18:00. After that time, an additional fee will be charged.
 (3) Banquet room usage hours are basically from 9:00 to 22:00.
 (4) Entertainment such as karaoke and eisa will not be permitted after 22:00.

2. For exhibitions
 (1) In principle, exhibitions are rented for one day from 9:00 to 21:00.
 (2) In the event that the exhibition is to be carried out after 21:00, an extra hour of meeting time will be charged per hour.
Measures to Prevent Infectious Diseases
In light of the spread of infectious diseases, we will continue to take measures to prevent the spread of infectious diseases and will continue our efforts to ensure that our customers can use our services with peace of mind.
Please note that we may update this information in accordance with the policies of the Japanese government and other related organizations.
Countermeasures against Infectious Diseases
For more information about the countermeasures against infectious diseases, please click on the link below.
You can watch a video about ◯infection control on our YouTube channel.
> https://youtu.be/tVfcp8_Hp7c
Infection control equipment is also
available

.
Tabletop splash prevention panel ...............550 yen /1pc
Reception desk splash prevention panel ......... 550 yen /1 piece
Splash prevention panel for podium ......... 550 yen /1 pc
Portable hand sanitizer ...... 400 yen / bottle (20ml)
×
BANQUET HALL LIST
List of Other Banquet Halls